Animation Fundamentals Training
If you're new to our industry and looking to build a solid and broad foundation, then we recommend exploring our selection of animation foundation courses to give you the skills you need to find your place in the industry. 
This can also be a chance to dip your toe in the waters of Motion Design with our free courses.
Our most popular class is a 9-week mentorship that brings you up to speed through professionally guided animation fundamentals training. This interactive experience will go in-depth on what it really takes to be a professional motion designer. Learn along with dozens of other classmates and create original work you can use in your portfolio.  
A 9 week mentorship to help you master animation principles and the workflow of animating with Adobe After Effects. You will spend your time animating and learning to animate complex scenes using Adobe After Effects, with both vector and pixel-based assets.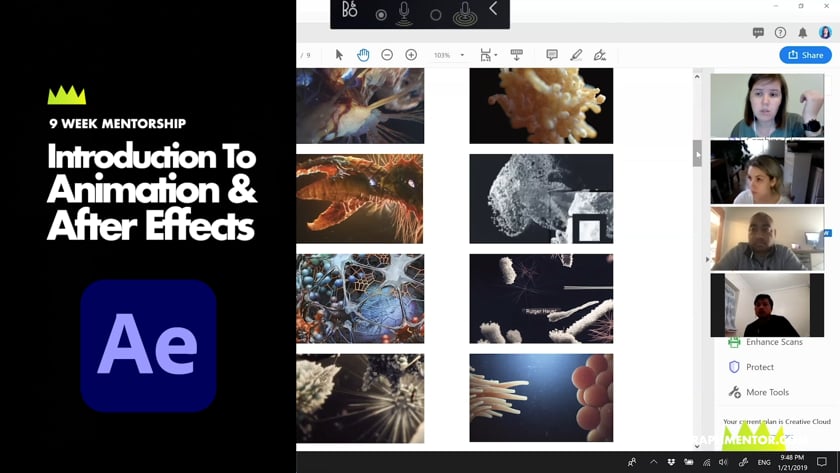 Chat, design and animate LIVE
Come bring questions or just hang out and make art, and animation with us during our weekly office hours live sessions.
Our courses are designed to skip over needless information and teach you the techniques and principles you need to thrive. These in depth courses exist to help artists flourish in their careers. We encourage hands on learning in every course and portfolio building is at the heart of our mission.
If you're totally new to Motion Design, then these online animation foundation courses are just for you. Our goal with free courses is to give a broad introduction to the relevant concepts, techniques and tools used in Motion Design. A great starting point for any new artist.
Resources, Scene Files & Rigs
Dig into our collection of resources to help you create work or simply experiment and be inspired.
Explore our blog and tutorials to learn more motion design tips, tricks, and news.
It can be tough to put your precise vision down on paper without messing up your lines. Explore exercises to help better your line work in illustration.
Be the first to get the newest content.
We release new content every month, sign up to be notified.
Sign up to learn more about MoGraph Mentor releases, including course and resource launches, blog posts, sneak peeks, and industry top secret tips.